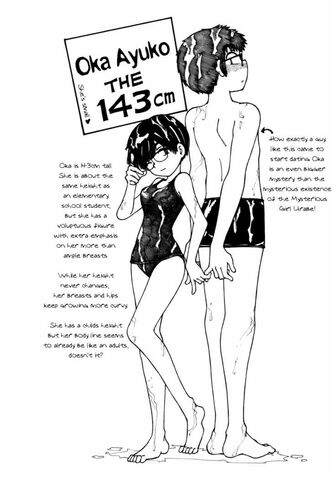 Riichi Ueshiba
's text reads as follows---
" Oka is 143 cm tall. She is about the same height as an elementary school student, but she has a voluptuous figure with extra emphasis on her more than ample breasts.
While her height never changes, her breasts and hips keep growing more curvy.
She has a child's height but her body line seems to already be like an adults, doesn't it ? "
" How exactly a guy like this came to start dating Oka is an even bigger mystery than the mysterious existence of the Mysterious Girl Urabe ! "
Ad blocker interference detected!
Wikia is a free-to-use site that makes money from advertising. We have a modified experience for viewers using ad blockers

Wikia is not accessible if you've made further modifications. Remove the custom ad blocker rule(s) and the page will load as expected.