Welcome

for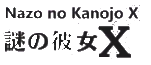 Welcome to the Mysterious Girlfriend X Wiki, a wiki dedicated to everything about the anime/manga series, Nazo no Kanojo X or Mysterious Girlfriend X that any qualified person can edit. Please help us by posting on the Message Wall or the Watercooler section and recommending what to create or how to edit any of our articles! We currently have 3,007 edits to 113 articles and 211 images on this wiki, since May 4, 2012.

URLs

MGX.wikia.com • MysteriousGirlfriendX.wikia.com • NazoNoKanojoX.wikia.com
Navigation

About this wiki • New Pages • Categories • Help Wiki
Opening Animation and Song
Characters
Wiki Poll
Would you try drool bonding with someone you love if you knew it would work?

 

See past questions in the Poll Archive.
Latest Activity
Other anime wikis
MGX material:
The Music of Mysterious Girlfriend X
The Management Positions for Mysterious Girlfriend X / Nazo no Kanojo
are all taken
, and the
editing manpower of this wikia is currently adequate
. However, if you still wish to edit on this wikia, you MUST observe these
Editing Guidelines
FOR A QUICK AND FUN REVIEW OF MYSTERIOUS GIRLFRIEND X, VISIT THE VIDEO SECTION TO WATCH MUSIC VIDEOS OF THE ANIME ! Also check out the anime review done by an experienced anime critic, to be found in the video section. Because the anime and manga stories are about the somewhat erotic nature of the relationship between the teenagers Urabe and Tsubaki, some material in this wiki may not be suitable for pre-teens or young children. READER DISCRETION IS STRONGLY ADVISED !!!
Mysterious Girlfriend X
Summary: The manga series by Riichi Ueshiba began serialisation in August 23, 2006 and finished on September 25, 2014. There were 93 chapters (including chapter 0) spread out over 12 volumes, along with a number of extra half-chapters that appear in the volumes which act as omake. The televised adaptation premiered April 7 and ran weekly until June 30, amassing 13 episodes. The OVA was a bonus 14th episode which crossed over with one of Riichi's earlier works.The anime's voice actors also released an audio drama CD where they reenacted the events of volume 8 of the manga.The series follows the relationship of Akira Tsubaki and Mikoto Urabe. Urabe is a transfer student who recently came to Tsubaki's school. After a series of strange events, Tsubaki finds himself addicted to Urabe's drool. Once she claims the addiction as love sickness, the relationship slowly progresses, focusing on the odd bond that comes out of the drool attachment.
Featured Article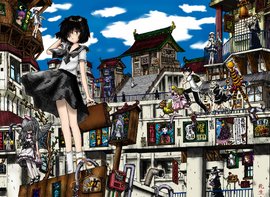 Featured Character
Featured Episode
D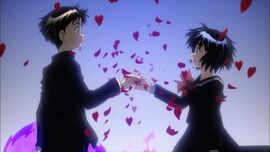 Romantic Wiki Affiliate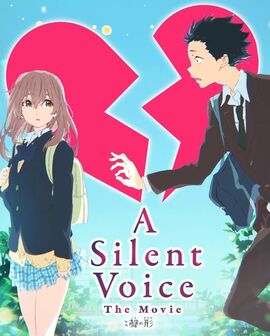 Administrator / B'crat
If you have any problems or questions just leave a message either on my Message Wall or at the Watercooler !
CuteButLooksLolita---Admin